BOWS 2021
I'm participating in the Book Owl Word Search (BOWS) and I'm part of the BLUE team. To find out more about the Word Search and how to play visit
Snowy Wings Publishing
.
See if you can find my secret word and continue the search to the other authors on my team and find their words as well.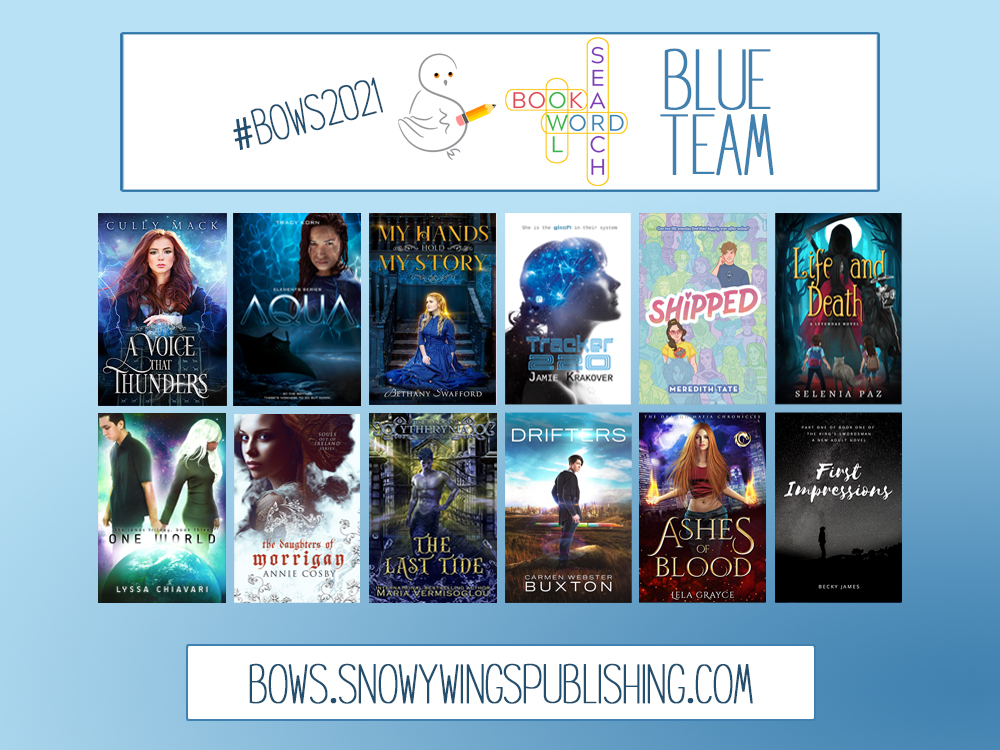 My name is Selenia Paz and I am the author of the Leyendas trilogy through
Snowy Wings Publishing
, as well as numerous short stories in various anthologies.
My Leyendas series is inspired by Mexican
folklore
and legends I grew up with. In Life and Death, Miguel travels back to Mexico after the death of his grandfather to help his friend Natalia, who believes the legendary La Llorona, or weeping woman, has taken her little brother.
In Gods and Demons, Miguel, Natalia, and some new supernatural friends discover that the dark beings that were behind the disappearance of Natalia's brother have a much larger plan in mind, and travel down to the underworld in search of answers - and in hope of help.
In Shadows and Light, the series comes full circle with additional leyendas, as Miguel discovers truths about his own family, about his friends, and as the friends finally face their final battle.
Sometimes I think about who would portray these characters perfectly. Here is my dream cast for the three of the main supernatural characters in my books.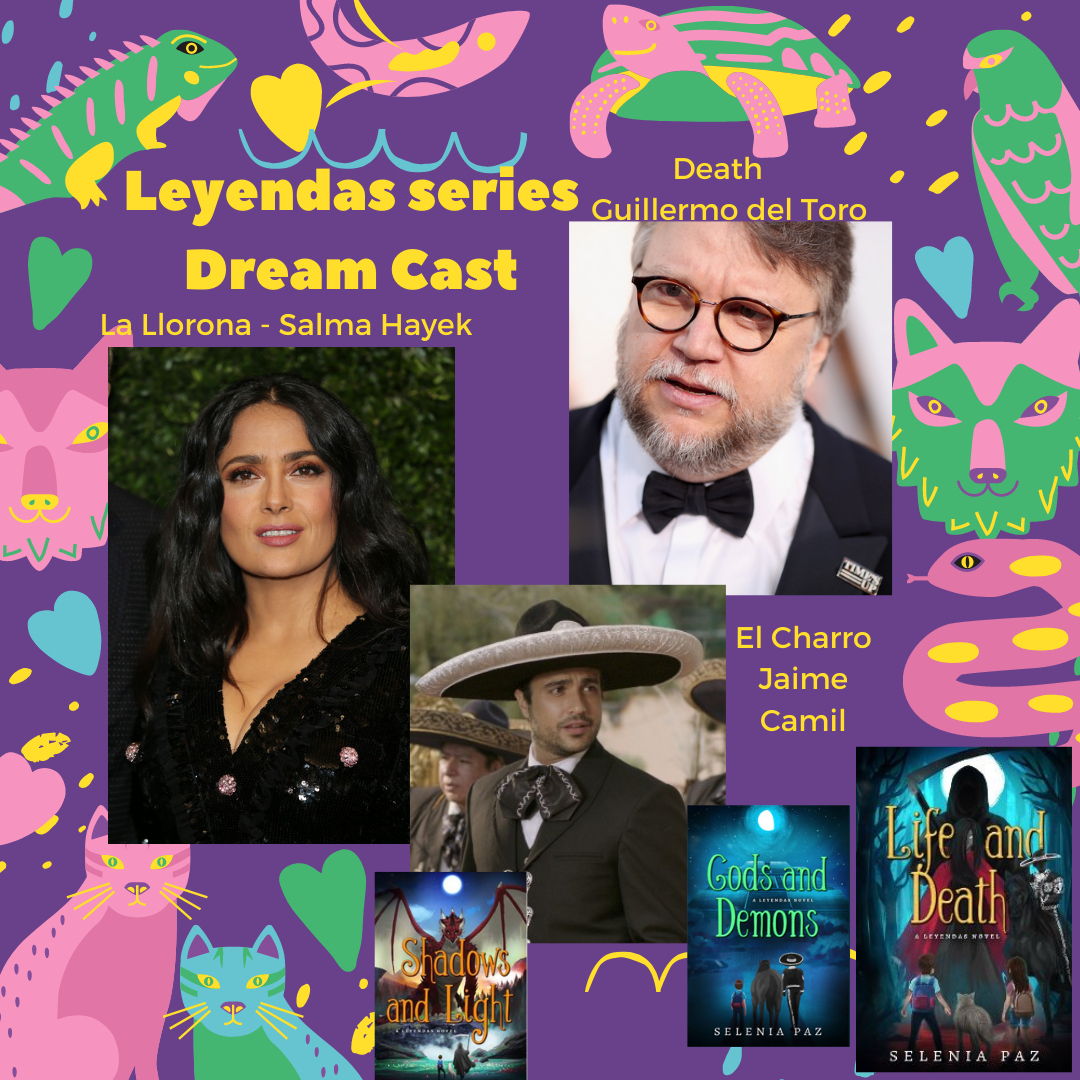 Continue BOWS at the next stop on
Maria Vermisoglou's
website, and thank you for visiting!
My secret word is Folklore.
Leyendas Character Card Giveaway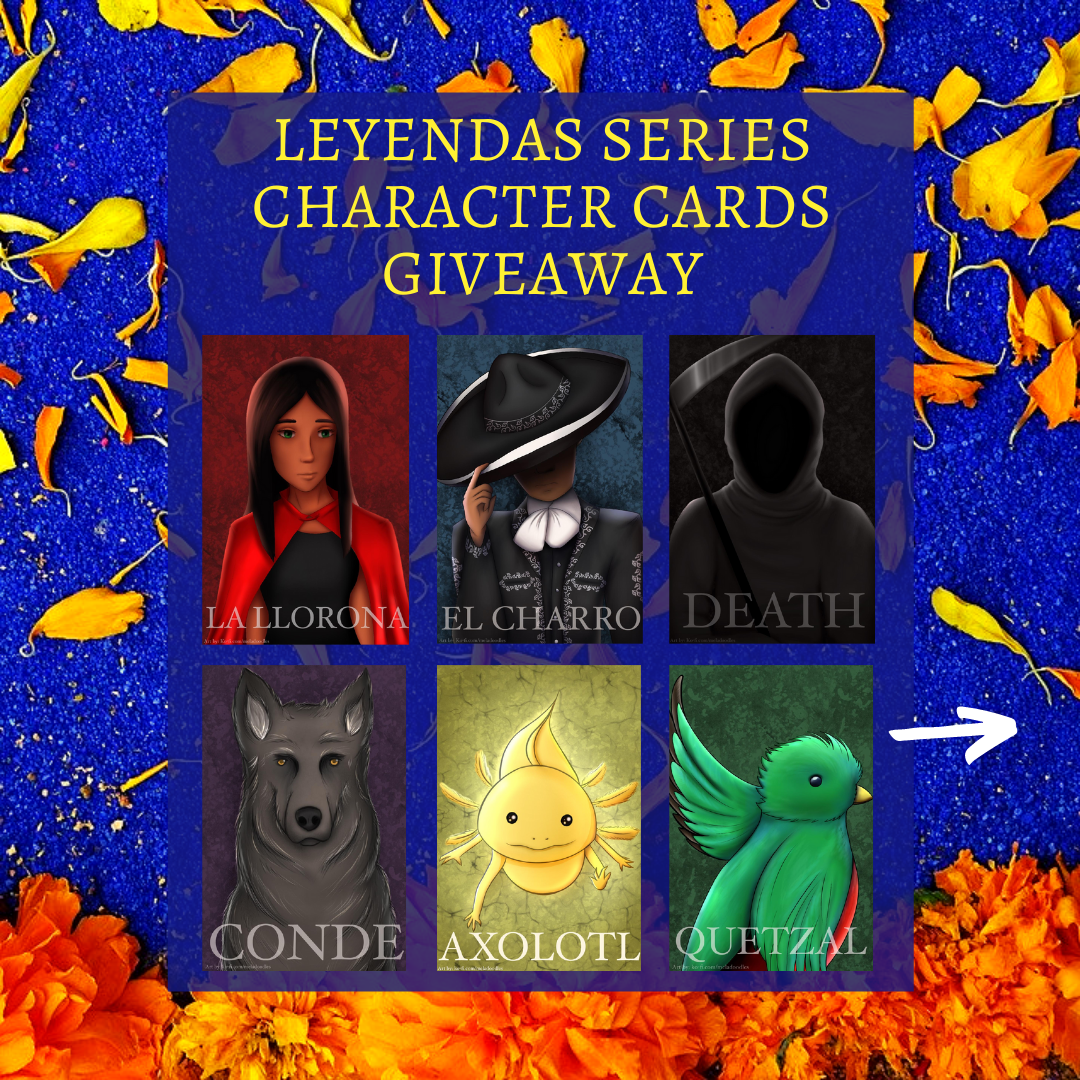 Receive a free set of character cards featuring characters from the Leyendas series! Find out more here.
available now: shadows and light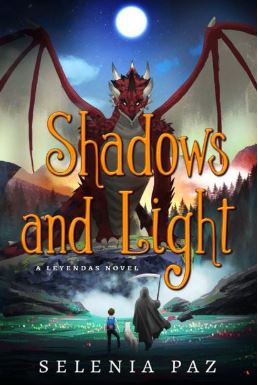 Shadows and Light
Leyendas, Book Three
October 27, 2020
books2read | amazon | goodreads
Miguel never expected to be making a journey with Death, but from the start he knows there is something different about this journey. As Miguel and Death set out to save an old friend, Natalia and La Llorona come closer to discovering the truth about what lies in the darkness. As they search for the one god who might be able to stop it, they find something completely unexpected, and realize they will need strength that has not been seen for a thousand years. In this final installment of the Leyendas series, Miguel discovers truths about the world and about himself and finally learns how to accept.