middle grade blog hop

October 25, 2019 - This month I am participating in the Middle Grade Blog Hop! This blog hop will feature information about Authors from the Snowy Wings Publishing group in collaboration with Snow Angels who have partnered together. For my feature, I wanted to give a little bit of fun trivia about the covers of my series.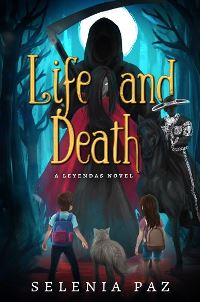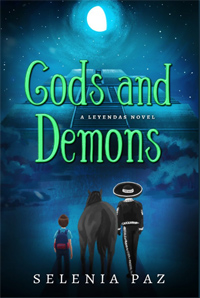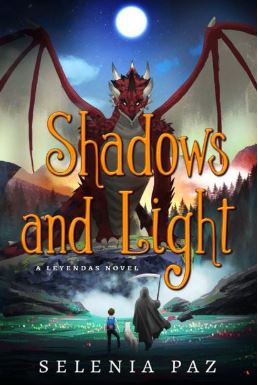 The covers of books 2 and 3 feature actual scenes from the novels, while the cover of book 1 is more of a summary of the major characters together in one of the major locations in the book.
There is always moonlight in the covers, as the moon plays an important part in the series.
Red is also very important in the story, as can be seen in all three book covers, especially books 1 and 3.
The covers were designed by Qamber Kids.

As a thank you for participating in our blog, we're offering a chance to win eight (8) ebooks and two (2) paperbacks from our middle-grade authors!
An ebook of Something Wicked by Sarah Dale (releases Nov 2019)
An ebook of The Falling by T. Damon
An ebook of Keara's Raven: Escape by Mindy Klasky
An ebook of The Missing Guardian & The Mer Queen's Daughter by Melanie McFarlane
An ebook of the World of Aluvia series (Fairy Keeper, Mer-Charmer, Dragon Redeemer) by Amy Bearce
A paperback of Life and Death & Gods and Demons by Selenia Paz

http://www.rafflecopter.com/rafl/display/ee2d0acb26/?

Hop around and make sure to visit everyone today!
October 25th – YA/NA Book Divas
October 26th – Selenia Paz / Meg's Bookish Ramblings
October 27th – Mindy Klasky
October 28th – I Love Books and Stuff
October 29th – Amy Bearce / The Reading Faery
October 30th – Melanie McFarlane / Jenifer Reads
October 31st – Sarah Dale / Sucker for Coffe

HTML

is loading comments...
news
August 2018 - Life and Death has a new cover, designed by Qamber Kids featuring illustration by Noora Murad Ali. Check out the feature on the Qamber Kids website!