A Touch of Magic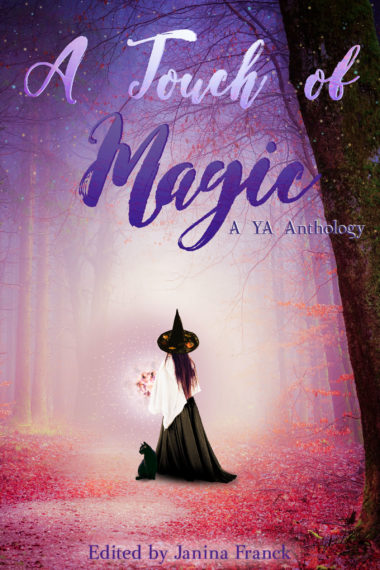 A Touch of Magic
Short Story The Cost of Magic
July 30, 2019
At Snowy Wings Publishing | amazon | goodreads
A Touch of Magic: A YA Anthology edited by Janina Franck with stories by Lyssa Chiavari, Annie Cosby, Victoria Gilbert, Selenia Paz, B.J. Pierson, and Jane Watson
Let us put a spell on you.
7 Authors. 10 Stories. Crafted with potions, curses, and fairy dust, each one of them is infused with just a touch of magic.
In this Anthology, Snowy Wings Publishing opens doors into worlds of the fantastical—stories of those finding their true calling, those who live with curses, those who right the wrongs, and those who risk everything to save the ones they love.
Among historical, contemporary, and futuristic tales, there's enough magic to spirit you away.

"The Cost of Magic"
When Marisol's father becomes dangerously ill, Marisol desperately searches for a way to save his life. Turning to the rumors she has heard about mysterious witches that live in the forest that borders her village, Marisol ventures into the dark woods, determined to obtain the help that will save her father's life. What Marisol does not know is that the magic that she seeks comes at a cost—one greater and more complicated than she could have imagined.
brave new girls: tales of heroines who hack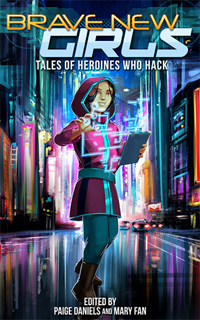 Brave New Girls: Tales of Heroines Who hack
Short Story The Alchemist's Daughter
July 5, 2018
official website | amazon | goodreads
This YA sci-fi anthology (edited by sci-fi authors Paige Daniels and Mary Fan) features stories about girls in STEM (Science, Technology, Engineering, and Math)...Girls who hack not just computers, but whatever puzzles come their way, using their smarts to save the day. It's got sci-fi mysteries, cyberpunk, space adventures, and more! Proceeds from sales of the anthology will be donated to the Society of Women Engineers scholarship fund.
Magic at Midnight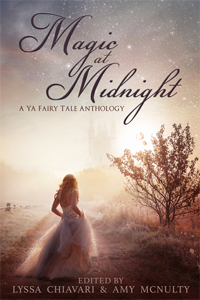 Magic at Midnight: a YA Fairy Tale Anthology
Short Story The Inventor's Daughter, a retelling of Beauty and the Beast
May 29, 2018
amazon | goodreads
Once upon a time is eternal...

Turn the pages and fall into the enchanting worlds of beloved, age-old fairy tales made new again in this fifteen-story collection from Snowy Wings Publishing.

A girl with long, long hair is trapped in an attic, ensnared by promises of immortality, the radio her only companion. An android wants to believe in her life, that the feelings she has are real-and that she might be just as beautiful as her famous stepsister. A gamer must save her true love from the mysterious, dark entity that has ensnared him in their MMORPG. A modern teen is lured to the fantastical Land of the Dolls, and only her own cunning can help her escape. These are just a few of the bewitching tales found within Magic at Midnight.

From sci-fi to fantasy, contemporary to historical, paranormal and more, there's a fairy tale retelling in this collection for every reader. Featuring stories from bestselling and award-winning YA authors as well as emerging voices, this anthology will take you to distant worlds and back again—all just familiar enough to make you feel at home.

Featuring stories from:
Lyssa Chiavari, T. Damon, Dorothy Dreyer, Clare Dugmore, Mary Fan, Leigh Hellman, Clara Kensie, Mark C. King, Karissa Laurel, Melanie McFarlane, Amy McNulty, Selenia Paz, Madeehah Reza, K.M. Robinson, Jane Watson
Perchance to Dream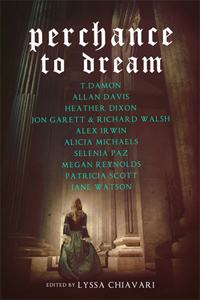 Short Story Lisbeth
Based on William Shakespeare's The Tragedy of Macbeth
June 30, 2015
amazon | goodreads | more | review