gods and demons (leyendas book 2)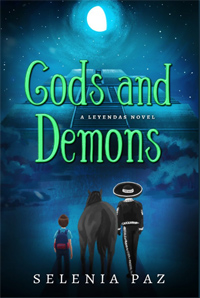 Gods and Demons
Leyendas, Book Two
October 30, 2018
books2read | amazon | goodreads
Miguel did not think he would be returning to Mexico so soon, but when El Charro appears and asks for his help in finding out who is behind the darkness that appears to be spreading, Miguel agrees. La Llorona, searching for the same truth, enlists the help of Natalia, who wants to guarantee the safety of her brother and all children like him. As they travel their separate but similar paths, the legends they come across help them to understand that there may be other forces at play—some more powerful and ancient than they could have imagined.
Life and Death (Leyendas)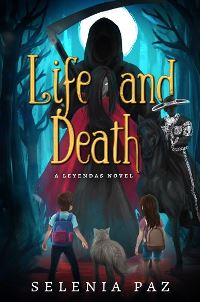 Life and Death
A Leyendas Novel
October 24, 2017
amazon | goodreads
Cover Design by Key of Heart Designs
When Natalia's younger brother disappears while on a visit to Mexico, Natalia is certain that La Llorona, the mythical Weeping Woman, has taken him. Her friend Miguel agrees to accompany her back to Mexico in the hopes that it will help him deal with the recent death of his grandfather. But as they embark on a journey to search for the creature that has taken Natalia's brother, it becomes apparent that the spirits Miguel had brushed aside as mere legend are very real... and they have a dark connection to his family.
Previous Cover: